China TianYing T22 clip-on thermal imaging weapon sights rifle scope of 640x512, fits on assault rifles and hunting rifles mainly, the adapter ring can be fit to mainstream round objective lens ranging in diameter.
It allows snipers to recognize man in excess of 200 meters, F1.0 fast optics can react more quickly to security threats and provide crisp imagery.
The thermal sight features fully military details and the smallest size, effective on weapons from assault rifles, hunting rifle, to .338 caliber bolt action sniper rifles.
T22 640x512 Military Clip-On and Stand Alone Thermal Weapon Sight Rifle Scope Specifications:
Model
T22(640x512)

Performance

Effective range (human target)

> 300m

Recognize human

> 200m.

Fits on weapon

Hunting rifles, assault rifles, to .338 caliber bolt action sniper rifles

Mounting configuration

MIL-STD 1913.

Sensor

FPA Formats

≥ 640 x 512 pixels Uncooled

Vanadium Oxide

Pixel Pitch

17 μm × 17 µm

Frame Rate

25Hz/30Hz.

Spectral response

8-14μm

Effective sensitivity

≤ 50mK F1

Display Resolution, pix.

≥ 800 x 600 OLED 0.39 inch

Optics

Field of View,°, horizontal

≥ 28° x 22.5°

Objective Lens

22mm f1.0 lens with manual focus

Eye Relief, mm

20mm

Magnification, x

1x

Input / Output

Battery type

2 x 3V CR123A chargeable batteries

Operating time

> 4 hours with built-in batteries

Video output

Yes

Image Control

Command Control

Imaging Enhance, denoising, Polarity: White Hot / Black Hot,etc

Image Adjust

Contrast, Brightness, 2x zoom, Polarity and Shutter Notification.

Environmental Adaptability

Operating Temperature,°С

-40°C to +50°C , temperature shock 5°/min

Storage Temperature

-50ºC to +60ºC

Waterproofness

IP67

Environmental conditions

Meet military standard GJB150 demand.

Shock resistance (G)

500

Physical

Dimensions, mm

135mm x 80mm x 75mm

Weight (

with batteries and mount)

, g

≤ 570g

Packing and Warranty

Standarding accessories packing

Thermal sight, picatinny rail, adapter ring, hard case, user's manual, video cable, batteries, chargers.

Warranty

1 year warranty and free lifetime maintenance for scope.

Note: *- Effective human target operational distance 323 meters is given at levels of 94.5% success probability and 2°C temperature difference between target and background.
**- Technical information is subject to change without notice. *** -Depending on the region of sale.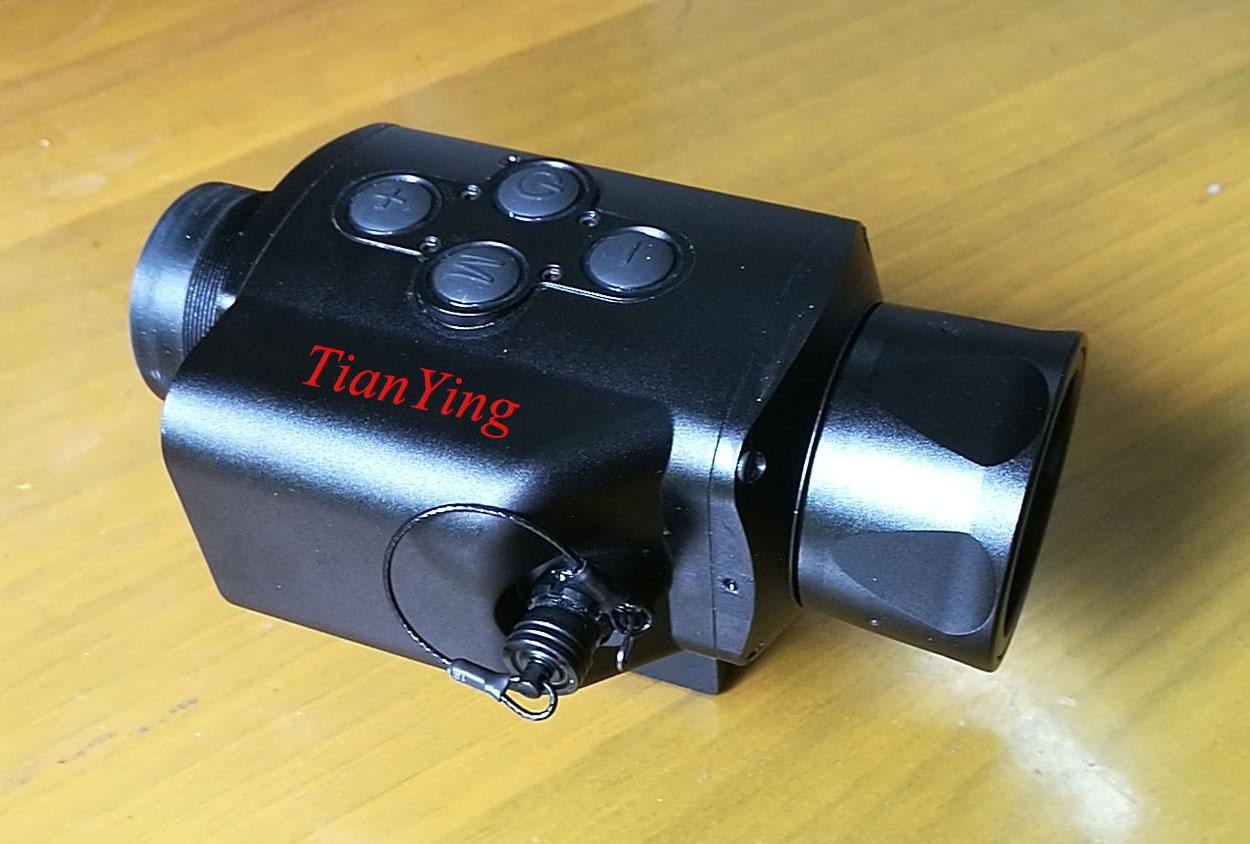 T22 640x512 300m Clip-On Thermal Weapon Sight Rifle Scope -1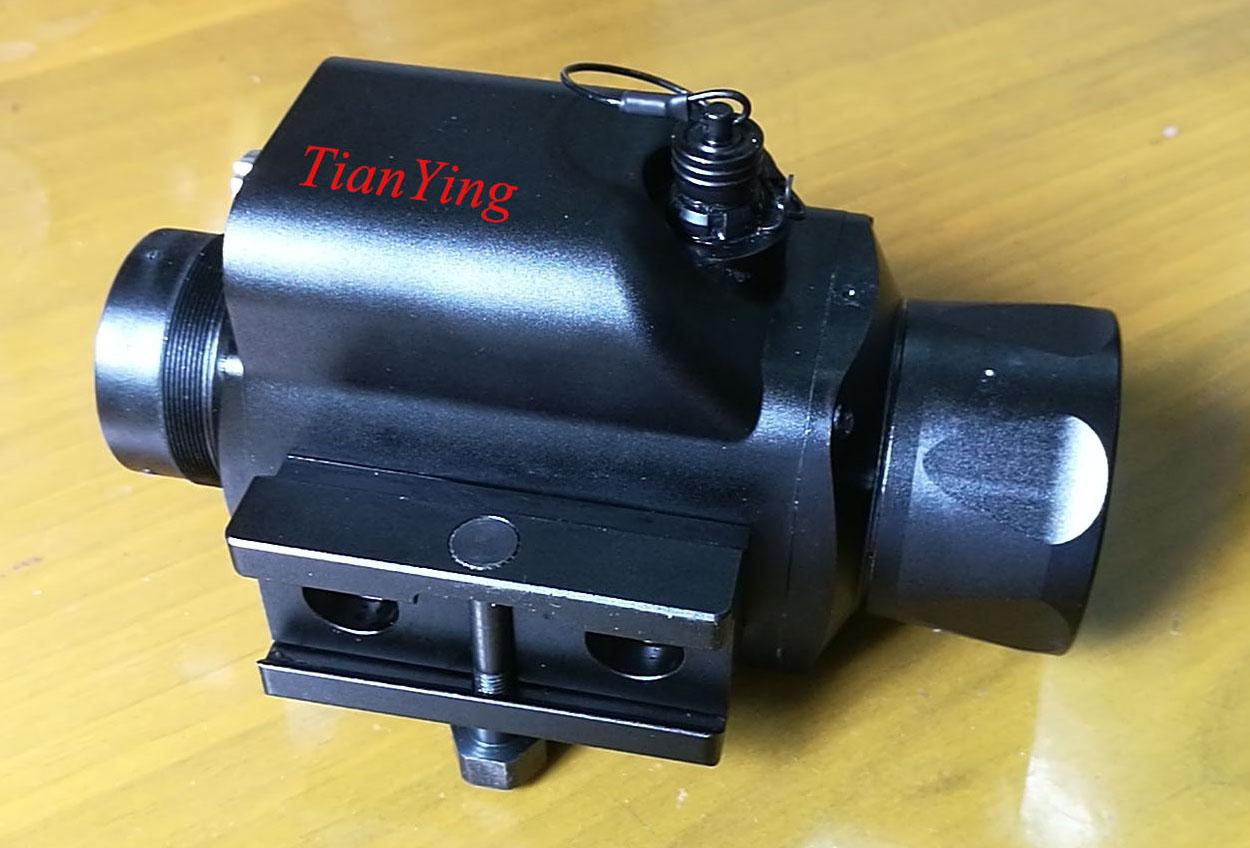 T22 640x512 300m Clip-On Thermal Weapon Sight Rifle Scope -2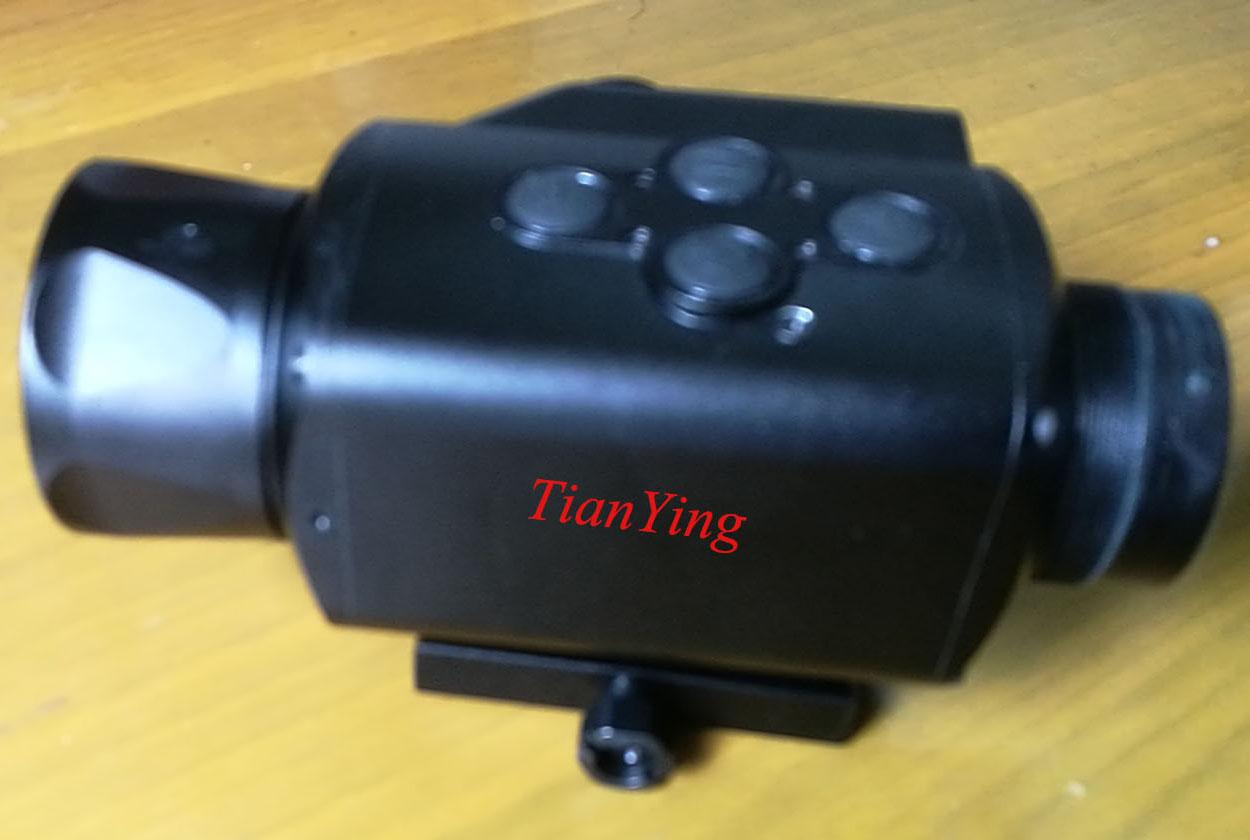 T22 640x512 300m Clip-On Thermal Weapon Sight Rifle Scope -3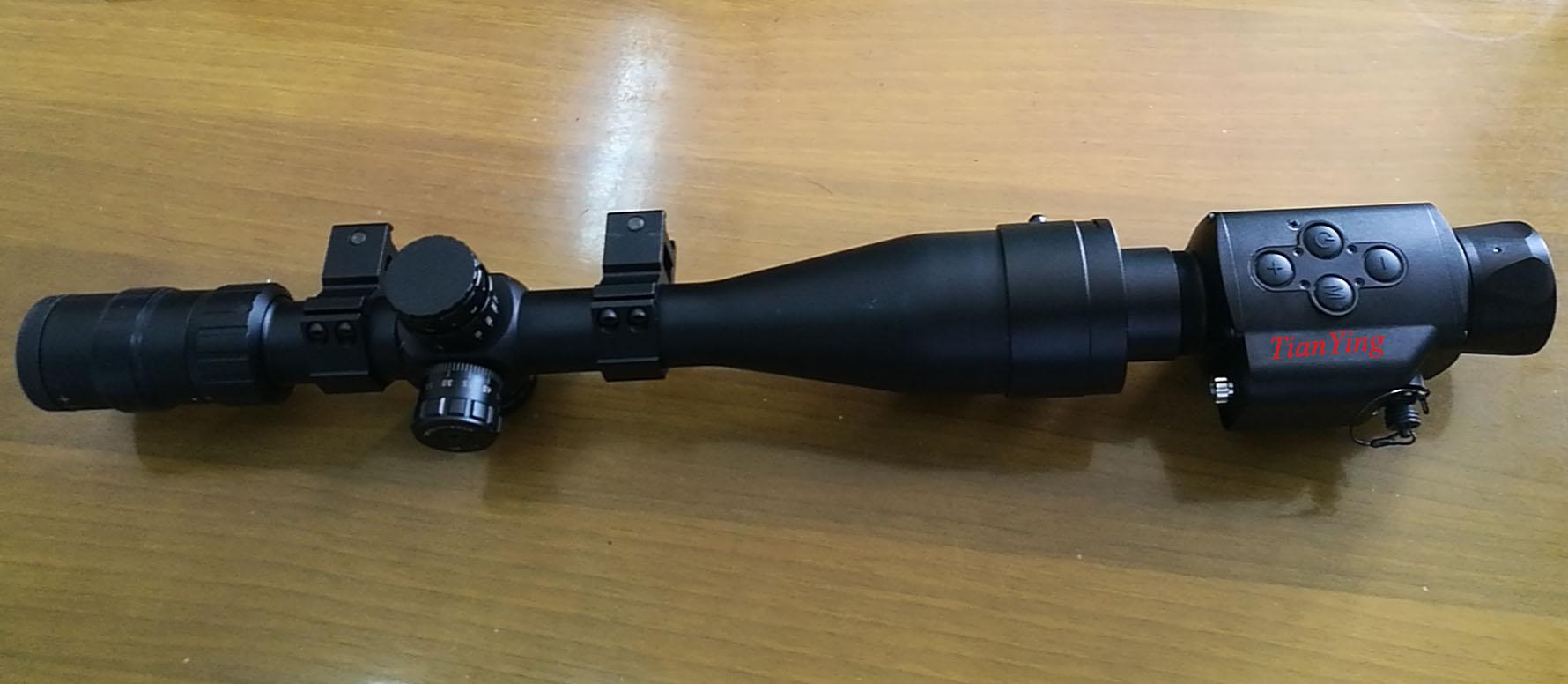 T22 640x512 300m Clip-On Thermal Weapon Sight Rifle Scope -4