China TianYing T90 thermal weapon sight of 1280x1024 1200m sniper, fits on .308, .338 and .50 caliber sniper rifle mainly, delivers superior accuracy and rugged performance under the most extreme shooting conditions.

It allows .50 caliber snipers to recognize man-size targets in excess of 1,200 meters, long-range optics coupled with an HD display provides crisp imagery, and portrait orientation compensates for bullet drop at extreme ranges.

The thermal sight utilizes a fixed focus f1.0 fast athermal lens for brighter and sharper images. Optimized for medium and long range sniper weapons, effective on all weapons from carbines to .50 caliber bolt action sniper rifles.

The device features very good solvable reticle movement after sniper rifle shoot, but by only a turret can complete all functional conversion and adjustment operations.

T90 1200m sniper thermal imaging weapon sight features:
1, High sensitivity long wave thermal imaging,combine TianYing company's software that can see target's details, such as person face, animal face.

2, Fixed focus fast 75mm f1.0 athermal lens.

3, 1280x1024 HD OLED display.

4, Only a turret can complete all functional conversion and adjustment operations, such as preset operating configuration, electronically programmable standard mil-dot rangefinder crosshair reticle etc.

5, Engage targets at ranges within 1200 m, such as commanders, snipers, observers etc. individual important alive object, in day night all conditions, including total darkness, through smoke, fog, and most obscurants.

6, Engineered for battlefield use, successfully tested on weapons up to and including .50 caliber.

7, Video output.

8, Very good solvable reticle movement thing after sniping rifle shoot.

9, Mount quick detach and return to zero repeatability.

10, Normal 2 years -3 years of trouble-free.

T90 640x480 90mm Lens 1200m sniper thermal imaging weapon sight Specifications:
Model

T90 (TY-N43)

Performance

Engage targets ranges

1200m can see(recognize) moving' man two legs.

Accuracy reliability

Very good solvable reticle movement after sniping rifle shoot

Reticle type

Electronically programmable mil-dot rangefinder crosshair.

Windage & Elevation, 1 click, mm/ 100m

9/ 9

Fits on weapon

.308, .300, .338, .50 etc caliber sniping rifle.

Mount configuration

MIL-STD 1913, quick detach and return to zero repeatability.

Sensor

FPA Formats

≥

640 x 480 pixels Uncooled

Pixel Pitch

17 μm × 17 µm

Frame Rate

50Hz.

Spectral response

8-14μm

Effective sensitivity

≤ 50mK F1

Display Resolution, pix.

≥ 1280 x 1024 OLED

Optics

Field of View,°, horizontal

≥ 6.9°

Objective Lens

90mm f1.0 athermal lens with fixed focus.

Eye Relief, mm

50mm

Diopter adjustment, dptr.

- 4…+ 2

Close-up distance, m

5m

Input / Output

External Power Supply

DC 8.4V 500mA

Battery type

3.7V 18650 chargeable batteries

Operating time with built-in military batteries

4-5 hous at -37°C, 6.5-8 hours at +49°C;

Operating time with built-in civil

batteries

10 hours at -10 to +49°C.

Video output

Analog.

Image Control

Command Control

Imaging Enhance, denoising, Polarity: White Hot / Black Hot,etc

Image Adjust

Contrast, Brightness, 2x zoom, Polarity and Shutter Notification.

Environmental Adaptability

Operating Temperature,°С

-40°C to +50°C , temperature shock 5°/min

Storage Temperature

-50ºC to +70ºC

Waterproofness

Nitrogen-filled

Environmental conditions

IP67.

Physical

Dimensions, mm

320mm (including eye guard) x 105mm x 110mm

Weight (with batteries and mount), kg

1.5kg

Note: *- Effective human target operational distance 1320 meters is given at levels of 94.5% success probability and 2°C temperature difference between target and background.
**- Technical information is subject to change without notice. *** -Depending on the region of sale.
T90 1200m sniper thermal imaging weapon sight Warranty:
1). Purchasing thermal device product entitles you to a 1 Year Warranty from the original date of purchase.
2). At our discretion your equipment can be repaired or replaced with new or refurbished product or parts, if any product or parts are determined to be defective due to materials or workmanship. Shipping & handling is not included in this warranty.

T90 1200m sniper therma weapon sight Standard Packing:
1) Lens Clean Tissue. 2) Instruction Manual. 3) Mil-Spec 18650 type rechargeable lithium battery. 4) Charger.
5) Video cable. 6) External power supply cable. 7) Mil-Spec Hard Case. 8) thermal sight with adjustable quick detach tow mount and coupling hood/eyepiece. 9) Lens cover.
T90 1200m sniper therma imaging weapon sight Picture: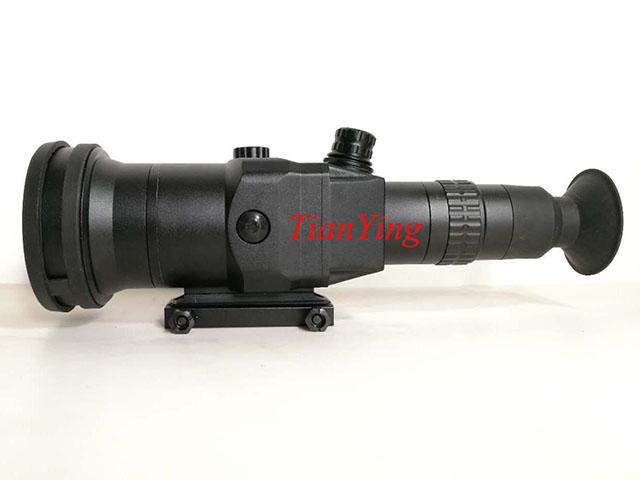 640x512 90mm Lens 1200m Sniper Thermal Weapon Sight Night Vision Rifle Scope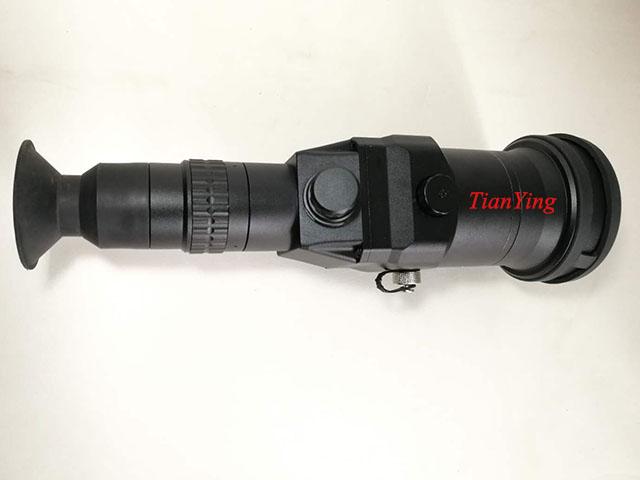 640x512 1200m Sniper Thermal Weapon Sights -1
640x512 1200m Sniper Thermal Weapon Sights -2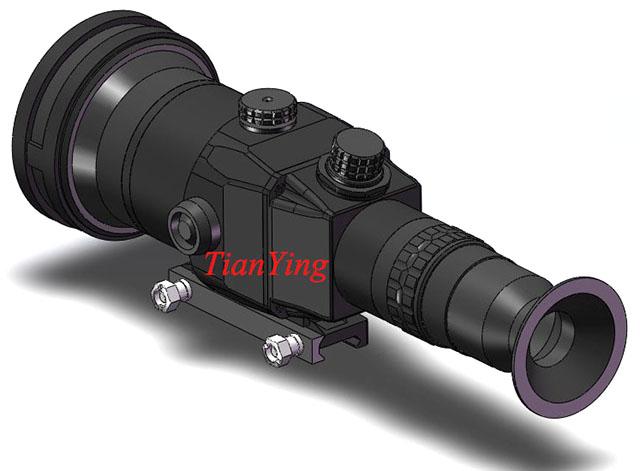 90mm lens Sniper Thermal Imaing Weapon Sight Picture - 3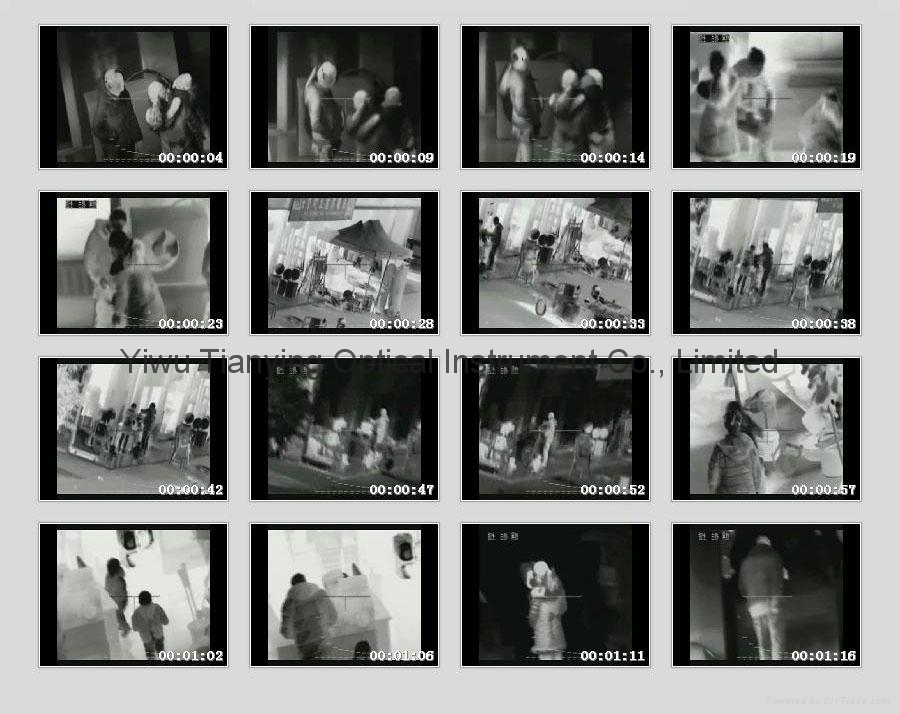 T90I Sniper Thermal Imaging Weapon Sight Picture - 5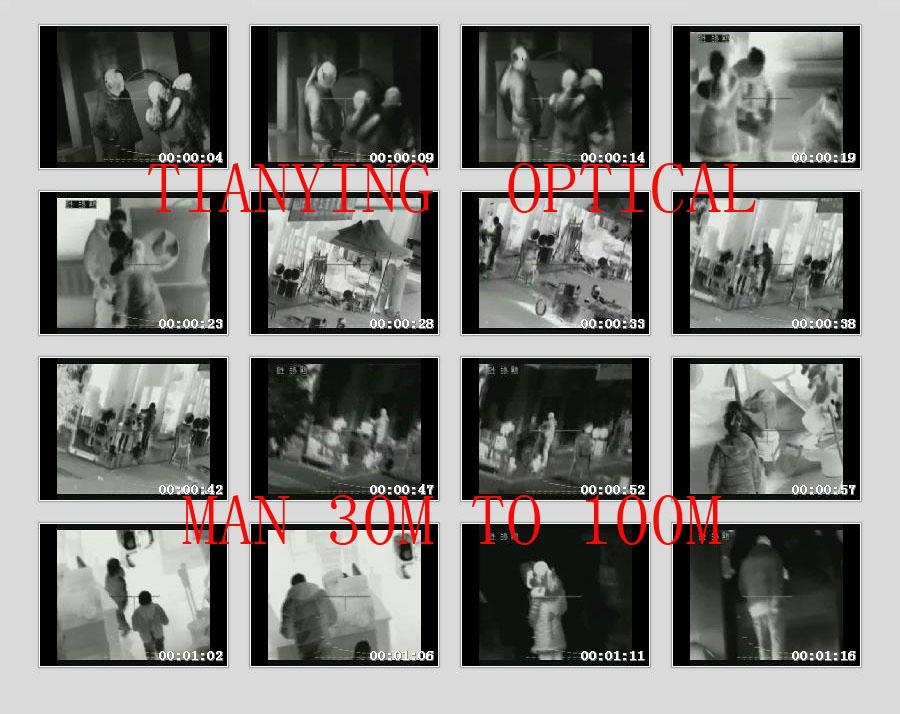 T90I Sniper Thermal Imaging Weapon Sight Picture - 6